Knowledge Center
Acute Orthopedic Care at DOC
November 6, 2017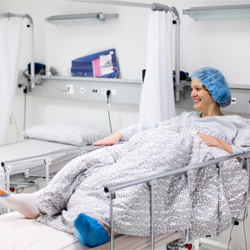 Injuries are usually classified as acute or chronic. Acute injuries are severe, sudden and often caused by high-intensity accidents, resulting in fractures and other musculoskeletal injuries. There are two types of chronic injuries: injuries caused by low-intensity forces of long duration as in tendonitis and bursitis, and recurring acute injuries such as a chronic sprained ankle. The care of acute and recurring acute injuries is divided into three stages:
Acute, emergency or immediate care, 0-4 days
Subacute, 5-14 days
Postacute, after 14 days
The general timeframes are points of reference. Actual patient care should be based on patient needs and progress. The timing of acute operative fracture care is frequently determined by injury to other organ systems or soft tissue and the presence of open fractures. There is an optimal time window for fixation, which may be altered based on complications from other injury factors. Open fractures increase the urgency of fracture care. So early involvement by an orthopedic surgeon for acute injury care is essential.
Direct Orthopedic Care provides patient guests with immediate access care to orthopedic specialists seven days a week without the expense or waits time in the ER. DOC orthopedic surgeons are highly qualified to treat acute musculoskeletal injuries. The fundamental goal is emergent operative care for acute musculoskeletal surgical problems within the first 24 hours. DOC has immediate access to surgery centers to facilitate appropriate, timely acute care and minimize fracture complications. For acute injuries, DOC's orthopedic surgeons and PAs diagnose and provide care and treatment, including surgical solutions, saving patient guests precious time and money.
For more information on the cost of care, click here.
Source