Knowledge Center
Follow-Up Care at DOC
May 22, 2017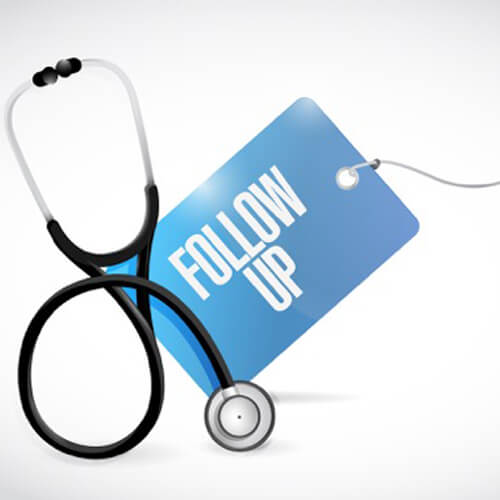 Recovering from a musculoskeletal injury or condition with or without surgery is a long and complex process. Your orthopedic surgeon or PA will schedule one or more follow-up appointments after the first diagnosis and treatment of your injury or condition. Your exact follow-up schedule will depend on the seriousness of the issue, how well you progress and the orthopedist's assessment. Your doctor needs to monitor your improvement. Regular follow-up visits are an important part of the recovery process. You have an opportunity to share any questions or concerns about your progress and self-care routine. Your orthopedist can manage your recovery, treatment program, rehabilitation, and pain management, and make adjustments as necessary for optimal long-term results. You may need instructions or a refresher course about how to:
Care for surgical wounds or incision sites
Manage casts, boots or braces
Use a continuous passive motion (CPM) machine
Use assistive walking aids, such as crutches or a walker
Maintain a home exercise program
DOC urges patient guests to take responsibility for their health by keeping regular follow-up appointments and adhering to your prescribed treatment plan. At DOC, it is convenient and easy to return for appointments without missing school or work. DOC is open 7 days a week with extended evening hours until 6 pm.  
DOC Hours:
Monday – Saturday: 10am – 6pm Sunday: Noon – 6pm
For more information on the cost of care, click here.