Knowledge Center
From Back Seize to Back Ease
August 15, 2017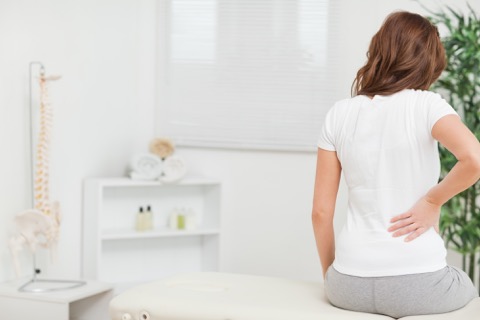 Kim was going about a normal routine of cleaning her house when she bent over in the process and suddenly her back seized up for no apparent reason. She could not move and the pain was excruciating.
Kim has had orthopedic care before, including surgeries. A friend referred her to Direct Orthopedic Care for her back condition in order to avoid the ER and see an orthopedic surgeon immediately. The DOC team was waiting for her arrival with a wheelchair to transport her inside. Kim says, "They rolled out the red carpet and were very concerned about my condition. They made sure that I was comfortable and everyone was very kind. The diagnosis and treatment process was efficient with everything on-site, including X-rays. I was in and out quickly. I would highly recommend DOC for working people and families with children because of the hours and immediate access to orthopedic physicians."
Between 60% and 80% of people will experience low back pain at some point in their lives. The spine is made up of 24 bones, vertebrae, stacked on top of one another. These bones connect to create a canal that protects the spinal cord. Five vertebrae make up the lower back, the lumbar spine. These vertebrae are larger because they carry more of the body's weight. Muscles and ligaments provide support and stability for the spine and upper body.
Kim needed relief from the back pain and inability to stand or move. She has suffered with muscle issues over the years. At DOC, conservative care is the first course of treatment. Usually 1 to 2 days of bed rest calm severe back pain. Medicines like ibuprofen or naproxen may relieve pain. Muscle relaxants enabled Kim's back to ease instead of seize. Kim says that she was "much better after three days."
Kim is on a physical therapy regimen to strengthen her lower back and abdominal muscles. Lumbar spine stability is dependent on these muscles. If the muscles are strong, less stress is placed on the spine. Her ongoing exercise program will reduce the likelihood and severity of any future occurrences of back pain. Kim likes DOC, but wants to avoid another sudden incapacitating back seizure. She is committed to her muscle-strengthening program to protect her spine.
For more information on the cost of care, click here.