Knowledge Center
January: National Winter Sports Traumatic Brain Injury (TBI) Awareness Month
January 1, 2019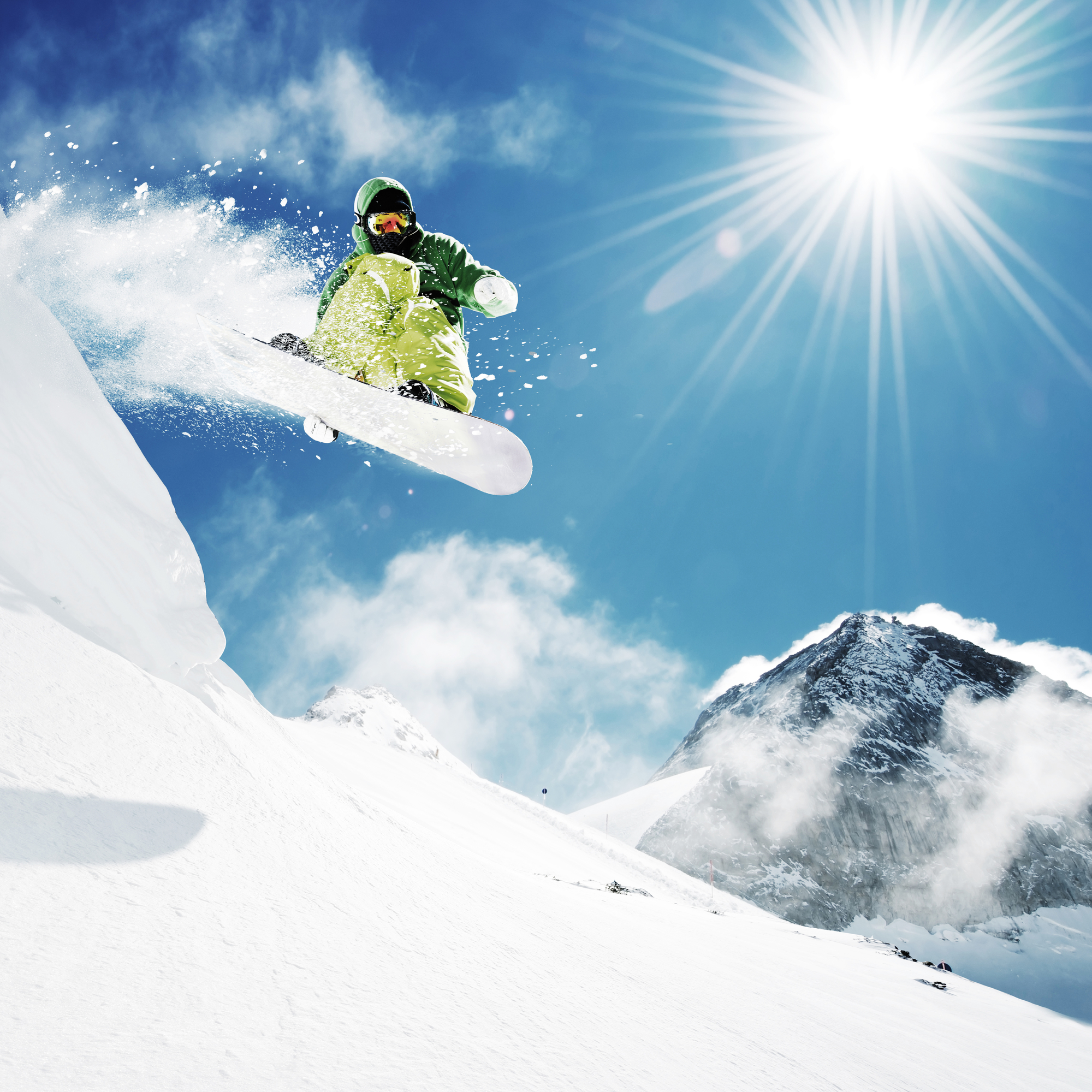 January is National Winter Sports TBI Awareness Month. Harsh winter days offer thrill-seekers a playground of opportunity to participate in extreme sports, such as snowboarding, skiing, heli-skiing, and snowmobiling. The high velocity, living on the edge sense of adventure makes these sports appealing. There are physical risks associated with such activities, injuries, especially concussions and other traumatic brain injuries (TBI). Sports and recreational activities contribute to about 21% of all traumatic brain injuries among American children and adolescents. A study by Vinay K. Sharma published in the Orthopaedic Journal of Sports Medicine examined the rates of head and neck injuries in three extreme winter sports: snowboarding, snow skiing, snowmobiling; and four extreme summer sports: surfing, skateboarding, mountain biking, and motocross. The study discovered some alarming statistics:
More than 4 million injuries were reported in the seven sports between 2000 and 2011. Eleven percent involved injuries to the head and neck.
Skateboarding, snowboarding, skiing, and motocross had the highest number of head and neck injuries.
Snowboarding and skiing combined accounted for 55% of the reported concussions from all seven sports.
According to the U.S. Consumer Products Safety Commission, snowboarding is the leading cause of winter sports injuries.
Tips from the American Association of Orthopedic Surgeons to help make an extreme winter sports adventure safer include:
Always wear a helmet for high-velocity sports.
Prepare for extreme physical activity by stretching and warming up.
Hydrate and eat a well-balanced diet.
Wear appropriate protective gear and outerwear to limit skin exposure.
Know when to stop. Injuries happen from exhaustion.
Avoid overexposure to sub-freezing temperatures.
Be informed about current weather conditions.
Stay in bounds on the slopes and watch for obstacles and hazardous conditions.
Never participate in winter sports activities alone.
Extreme sports activities should be enjoyed where medical care is near.
Seek medical attention if injured.
Kids watch extreme sporting events on television and they think flying through the air on a snowboard looks easy, says George Russell, MD, spokesperson for the American Academy of Orthopaedic Surgeon (AAOS). They do not see all the practice it takes to do that and they don't see how often extreme athletes get injured while learning their stunts.
If injured while participating in any extreme sport, seek diagnosis and treatment from a DOC sports medicine physician, a specialty-trained orthopedic surgeon for musculoskeletal injuries. If a mild concussion is suspected, a diagnosis may require a neurological examination to test vision, hearing, strength, sensations, balance, coordination, reflexes, memory, and a cranial CT scan or MRI. Depending on the symptoms and severity of the injury, the guest may be referred to a neurologist. Traumatic brain injuries are emergencies and require immediate treatment at the closest ER.