Knowledge Center
Joshua's Shoulder Surgery Success Story
February 6, 2018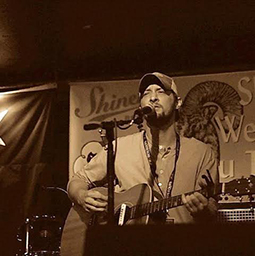 I work at a school during the week for my day job. I play acoustic guitar nights and weekends. I use my whole arm to play the guitar during 2 ½ to 3- hour shows. My dream is to play music full-time. Unfortunately, my shoulder began hurting so badly that I could not play music at all. I had to cancel gigs.
I went to my primary care physician and he referred me to DOC. I was able to get in immediately and on a Sunday. Dr. Pember, my orthopedic surgeon, was great, really straightforward and explained my options. He wasn't telling me what to do, but providing the information so that I could make an informed decision. He answered my questions.
I had laparoscopic surgery on my shoulder. I am stunned at how quickly I was able to use my shoulder. After a month I returned to my day job. I can't play gigs yet because of the duration of performances.
My mobility is good and the physical therapist is helping me to figure out what I can and can't do. Stretching is okay, but intense exercise is not. It's intuitive for me now to know when to do something and when it's a bad idea for my shoulder.
I'm excited about my shoulder prognosis. My music is a job, but also my passion. I need my shoulder in order to be a successful acoustic guitar musician. Soon I'll be playing shows again just like before any of this happened and won't even remember that I had a shoulder problem.
I would advise someone thinking about surgery to search within you and figure out if the condition is affecting a normal lifestyle. Listen to your body and pay attention to your pain or discomfort. Go to DOC and get an evaluation. Learn about your options. The communication with the DOC healthcare team and Dr. Pember was above and beyond what I expected. I definitely went to the right place. Hopefully I never need orthopedic surgery again, but if I did, I would definitely go back to Dr. Pember at DOC.
For more information on the cost of care, click here.