Knowledge Center
What Is a PRN Employee?
October 23, 2017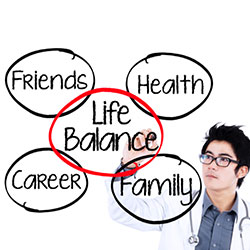 Nurses, radiologic technologists, respiratory therapists, and many other healthcare workers work PRN. The initials stand for pro re nata, a Latin phrase that translates to as needed or as the situation arises. A PRN employee works when called, to fill in for an absent employee or to cover a special situation. PRN work gives employees a chance to make extra money and the freedom to choose assignments and shifts. DOC employs PRN workers in several orthopedic healthcare capacities.  
The Benefits of Working as a PRN
A PRN employee may want to continue to work in a chosen field without committing to a regular, full-time schedule. He or she has the ability to manage work and personal time and to work at multiple medical facilities and develop relationships with the clinical teams.  
Why Work at DOC?
A DOC PRN PA explains: I enjoy the additional income. The work gives me the opportunity to network with medical facility employers in the event that I need a transition to other employment. DOC is a perfect fit for me since I have been a PA in orthopedics for 20 years. I can use my skills and experience. Another DOC PRN PA confirms: Working for DOC provides me the opportunity to be independent, but practice with great orthopedic surgeons and staff in a fun, friendly environment. It's the perfect blend of professional and family life I've been looking for. A PRN PA expresses another perspective: I chose DOC based on the unique model and autonomy DOC provides. Working for DOC affords me the ability to see patients and lead as a senior in-house provider. I have found the environment at DOC to be a family atmosphere. Leadership is open to suggestions and is always available for any concerns. For many practices, this is the exception, not the norm.
Some PRN employees work strictly on-call or as needed when there is a staff shortage or an emergency. Others contract with a facility to work a certain number of hours every week or month. A PRN employee is paid by the hour, often at a higher rate than a full-time employee on a regular work schedule. However, a PRN worker usually does not have the benefit of medical insurance, vacation time or guarantee of work. PRN work is available in any medical field and in many medical specialties. DOC PRN employees are physician assistants and radiologic technologists. DOC is open evenings and weekends and offers PRN employees flexibility and wage advantages.
Source