Knowledge Center
10-Year Goal: Healthy People 2020
January 6, 2020
Healthy People 2020 (HP2020) was launched ten years ago In December 2010, by the Department of Health and Human Services with four major goals:
Attain high-quality, longer lives free of preventable disease, disability, injury, and premature death
Achieve health equity, eliminate disparities, and improve the health of all groups
Create social and physical environments that promote good health for all
Promote quality of life, healthy development, and healthy behaviors across all life stages1
Healthy People 2020 provided 10-year, national goals to improve the health of all Americans. Forty-two health-related topics with Leading Health Indicators are used to assess progress from a 2010 baseline, midcourse measurement and 2020 target. The HealthyPeople.gov website integrates the goals into a searchable online database by state that measures progress toward reaching the 2020 Healthy People targets.
Some Leading Health Indicators midcourse provided a mixture of encouraging and discouraging data, including:
Arthritis, Osteoporosis, and Chronic Back Conditions: Little or no detectable change
Cancer: Improving
Diabetes: No detectable change
Injury and Violence Prevention: Target met or exceeded
Mental Health and Mental Disorders: Getting worse
Nutrition and Weight Status, Obesity: Little or no detectable change
Physical Activity, adults meeting aerobic physical activity and muscle strengthening objectives: Target met or exceeded
Substance abuse: Little or no detectable change
Tobacco use: Target met or exceeded
To see the progress indicators on specific health issues in your state from 2010 to 2020, visit  https://www.healthypeople.gov/2020/data-search/midcourse-review/lhi. Data will be updated as 2020 target results become available. For any musculoskeletal pain, chronic condition, or injury, contact your closest DOC for diagnosis and treatment and join the ranks of Healthy People 2020.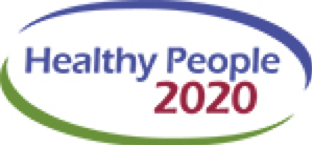 For more information on the cost of care, click here.
Source