Knowledge Center
Business Owner, Hollie Siglin, Recommends DOC
February 6, 2018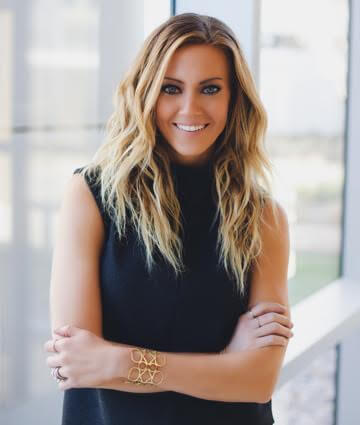 What type of business do you own, Hollie?
My best friend and I co-own Hawk and Sloane, a startup company, featuring a line of children's sprays, a parent's best friend. We have Sassy Spray, which is a modern version of soap. Lice Spray is a leave-in hair, head lice repellant. Smoothie Spray is made from micronized silver and soothes irritated skin such as diaper rash. The sprays are made with all natural ingredients and essential oils. They are lightweight and clear. My partner and I work day and night to grow our new venture. We have a part-time employee.
Why did you go to DOC?
My family has been to DOC several times. We have three young active children. My children were playing and Piper's hand was hurt in the fray. We knew that we had to take her in and figured that it would be hours at the ER or an urgent care. Some friends told us about their good experience at DOC. We decided to give it a try. We were escorted right in and the orthopedist examined and X-rayed Piper's hand. She had a fractured thumb and was put into a waterproof cast in the office. It was an efficient, easy process. Since it was summer, Piper swims often and the waterproof cast needed a slight adjustment. We went back to DOC and in ten minutes the cast was adjusted and perfect again. The waterproof cast made summertime easier for Piper and for me because she could swim and shower.
My husband became the next DOC patient guest from our family. He was playing tennis and felt a sharp pain in his leg. He knew the speed and ease of our daughter's DOC visit. He went to DOC Plano and was diagnosed with a torn calf muscle. He is in a boot, but he was taken care of right away and had another pleasant DOC visit.
How do your experiences at DOC compare with the ER?
Since we have three small children, we have endured multiple visits to the ER. Our DOC experiences have been easier and quicker. We didn't have any wait time and the orthopedic physicians and PAs were extremely helpful and nice.
We have insurance, but our out-of-pocket cost at DOC vs. the ER was substantially less.
As a business owner, how could DOC benefit you?
My children are two, five and seven-years-old and I have a new business. When someone gets hurt, my first thought is "there goes my whole day." I want them to have excellent health care, but when I take all three to the ER by myself, the task is daunting, time-consuming and expensive. At DOC the orthopedic specialists are there in the office. If my children break a bone, DOC is a one-stop shop. I learned from talking to the orthopedic specialists that they can handle anything from simple orthopedic issues to arthritis, injections, and surgery. It is an excellent healthcare option for parents, business owners and employees. DOC gets me back to work faster when my children can be treated for an injury quickly. DOC will get my future employees treated faster than the ER so they can recover quickly and come back to work. Also, the cost for orthopedic treatment for family or employees is less at DOC.
I am an entrepreneur and in the process of bringing my business vision to life. I appreciate the concept of DOC as a brilliant idea for a healthcare company. It revolutionizes orthopedic health care. For parents and business owners, it's convenient, quick and cost effective. I would recommend going straight to DOC for an orthopedic injury.