Knowledge Center
Charlie's Fall and Fantastic Recovery
May 29, 2018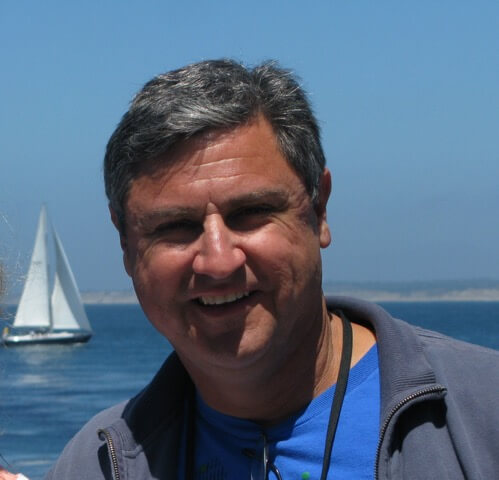 On January 26, 2018, I suffered a freak accident walking to my car coming out of a Schlotzky's restaurant in Austin. I slipped and fell to the ground in excruciating pain, hearing a pop and not knowing the cause. My wife and I were on our way to a high school basketball game. Some helpful good Samaritans were walking through the parking lot and helped me up. My wife was unable to lift me by herself. I hoped that ice from the concession stand at the game would relieve what I thought was a bad muscle pull, but unfortunately, no relief. After the game, my wife drove me to the ER. The ER doctor could not diagnose my injury and gave me a shot, brace and crutches, and sent me on my way.
It was a Friday night and I was desperate. My right leg was like a 4×4 piece of lumber hanging from my body. I looked up orthopedic doctors in our area and came across the DOC clinic that was open on Saturdays without an appointment. I didn't want to have to wait until Monday to see an orthopedic doctor. I was at the Round Rock DOC facility the following morning at 9:55 am. The PA immediately diagnosed my injury as a quadriceps tendon rupture and explained the seriousness of the injury. Since I could not walk, it didn't take much convincing for me to take this seriously. I was fast tracked for an MRI on Monday, met with orthopedic surgeon, Dr. Merritt Pember, on Tuesday, and scheduled for surgery on Friday, February 2, 2018.
Dr. Pember offered me the option of platelet rich plasma (PRP) and stem cell therapy. I asked him what this entailed. He explained that they insert a needle in my back pelvis and extract the PRP and stem cells and then centrifuge them. The cells are injected around the surgical site and act as a human "miracle-grow" type agent to accelerate the healing process. Dr. Pember told me that the procedure was not covered by insurance because it was considered experimental, but said he recommends it for all his patients. I was desperate because my right leg did not work. I immediately told him, "Let's do it!" I asked him if it was painful and he described the pain as tolerable. My knee surgery, where four holes were drilled into my patella and my tendon was sutured back in place, was far more painful than any needle in the back. I was not even aware of the dressings on my back pelvis area.
My leg was in a straight brace for four weeks and I began physical therapy one month after the surgery. The PT instructed me to add 20 degrees of motion each week for the first month, but I was already at 75 degrees range of motion during my first session. My therapist, Mike Gall from ATI, was awesome and surprised that I was much further along than he expected. I asked him if the PRP and stem cell therapy had anything to do with my progress. Mike believed that the therapy had helped. In six weeks, I was at 133 degrees range of motion, which was only 4 degrees behind my good leg. I attribute my advanced recovery to the outstanding hands of the DOC surgeon, the PRP/stem cell therapy, and Mike at ATI Physical Therapy.
If you are reading this testimonial and questioning whether the extra money spent on the PRP and stem cell therapy are worth it, I would highly recommend that you take out a loan if necessary in order to benefit from this healing therapy.
– Charlie, Round Rock, TX
For more information on the cost of care, click here.