Knowledge Center
Pain and Fancy Free
June 11, 2019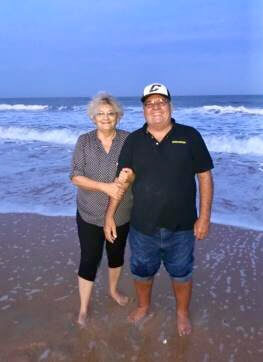 Susan has received multiple back, neck and jaw surgeries. She had spinal fusions both in her low back and neck that permanently connected two or more vertebrae in her spine to improve stability and reduce pain. Immobilizing a section of the spine places additional stress and strain on the areas around the fused portion, which can increase pain in those areas.
Susan also had at least ten surgeries to try to correct a TMJ (temporomandibular joint) disorder. The TMJ is a hinge joint where the jawbone and skull meet. The joint allows the jaw to slide up and down, enabling a person to talk, chew and laugh. A TMJ disorder causes pain and keeps the jaw from its full range of movement.
Susan suffered with chronic pain that limited her activity. Ten years ago she discovered Dr. Brannon Frank, a pain management physician in the Austin area. They have worked together to successfully manage Susan's pain and mobility issues with exercises and injection therapies. He listens to Susan and recommends that she use complementary therapies to manage her pain, such a swimming and exercising in her pool. She is not on any opioids.
Susan explains: "Dr. Frank guides me through my pain issues, I had a car accident on June 20th and had to go to another pain doctor while Dr. Frank was transitioning to DOC. I immediately went back to Dr. Frank because the other physician wanted to put me on pain medications. You know, I don't even take Ambien any more. I sleep like a baby. Dr. Frank and I have a great wellness relationship. He is like family. The staff in his new DOC was welcoming and professional. I feel so good now that I am inspired to lose weight, too. My husband and I are on the keto diet and he lost 14 pounds the first week."
Susan's passion is her flower garden. She is no longer limited in her activities, including gardening, traveling with her husband Tom, and spending time with their children and grandchildren. She has recommended DOC to her family and friends. Tom went to DOC for a shoulder injury anticipating a surgical solution. He actually tore his bicep muscle and the DOC surgeon prescribed physical therapy. "My husband was so impressed with their ability to assess the situation quickly and solve the problem with no surgery. At his age that was a lifesaver."