Knowledge Center
Keep Calm and Braaap On!
April 12, 2017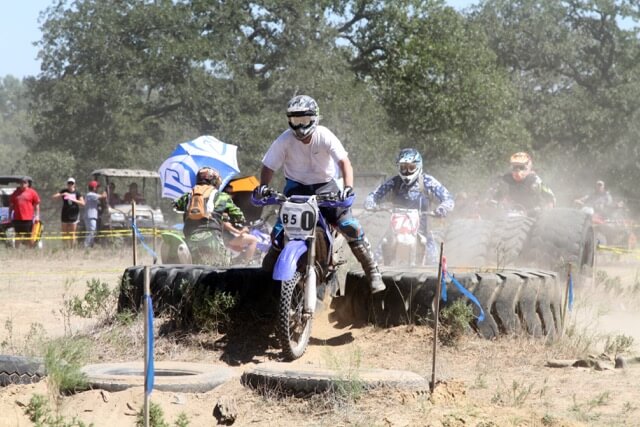 Jerrod and his dad are motocross sports enthusiasts. Jerrod races competitive motocross and cross-country races on his 2013 kx450f. Jerrod cased a jump hard on a track in Fort Worth and the bike jutted forward, resulting in a bad crash.
Jerrod has insurance with a high deductible so was hesitant to go to the ER for care. Instead, he went to Direct Orthopedic Care and was seen immediately by Mike, PA-C. After X-rays and a thorough examination, Mike diagnosed a shoulder dislocation and a non-displaced greater tuberosity fracture. The ball or head of the humerus, upper arm bone, fits into a shallow socket called a glenoid. The greater tuberosity is the prominent area of bone at the top of the humerus and is the attachment for the two large, powerful rotator cuff muscles.
Mike explained the treatment for this injury: "We had to reduce, or put the shoulder back in the joint. Jerrod was placed into a shoulder immobilizer for recovery. He understood the importance of protecting the shoulder and completing a physical therapy regimen."
Coincidentally, Jerrod, the patient guest, and Mike, the orthopedic PA specialist, had a common passion . . . motocross. Mike raced motocross competitively as a teenager and did well in regional races. As he progressed in the motocross ranks so did his injuries, which eventually ended his racing career. Mike learned a great deal about the body and its ability to heal itself with proper care. His history in motocross inspired him to pursue a career in medicine and healthcare. Now Mike's experience as an injured athlete and orthopedic provider gives him a unique perspective, which enables him to effectively communicate with athletes like Jerrod and to educate them about their injuries and recovery.
Jerrod recommends DOC: "If people need orthopedic care, they should go to DOC. They are open nights and weekends so I did not have to take off work for my appointments. They are good people and affordable."
For more information on the cost of care, click here.